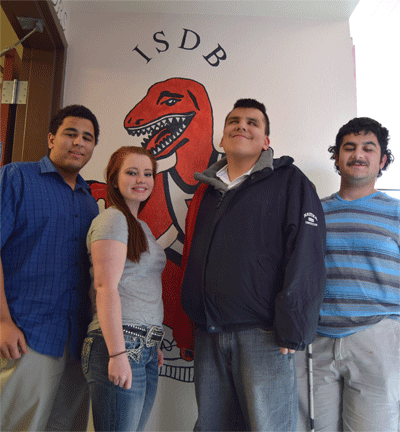 The ISDB is pleased and excited to announce that our school won an all expense paid trip for 4 high school students and 2 Educators to attend the Presidential Inauguration Leadership Summit in Washington DC from January 18-January 23. The contest--called "Chase the Race--Champions for Change" -- was sponsored by Discovery Education and involved nominating our school and then gathering many people to vote for us over a period of a 2 or 3 months. Voters were allowed to vote once a day for the school of their choice.
It is amazing that our small school beat out some many other entrants. The 3 schools garnering the most votes all won a trip to Washington DC. ISDB placed 3rd. We owe so much thanks to all out there who faithfully voted for ISDB in this contest. Thank you faculty, students, families, and friends who participated in voting!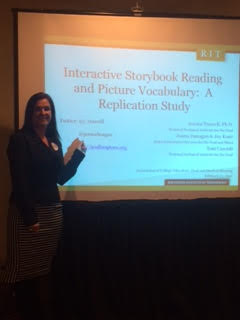 An amazing opportunity arose for the to participate in a research study with Dr. Jessica Trussell, Assistant Professor at the National Technical Institute for the Deaf (NTID). We would be participating in a replication study to implement Dialogic Reading (DR) with our preschool students. Our study would replicate two other studies that have already been completed. The results of the previous two studies documented a positive effect on vocabulary learning for children with a hearing loss. Joy Kane and Janna Dunagan, preschool teachers at River Valley Elementary, jumped at the opportunity!
As most people know, there are not many research based strategies documented in Deaf Education. We wanted to be part of something big!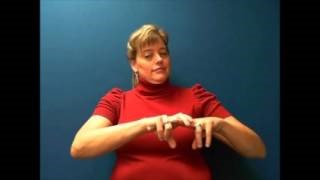 Hear Ye, Hear Ye! Find Resources to Support you on YouTube
YouTube just got more exciting!! IESDB continues to increase its commitment to parents and families by offering videos that you can access on the IeSDB YouTube channel. I'm Suszan Cadwell-Reed, and I have taken on a new role this year. Besides teaching D/HH Pre-School here on campus, I am very excited to be recording videos that you can access on YouTube. This is in the very beginning stages…at this time, there are some videos up for Independent Living Skills vocabulary, as well as Pre-School vocabulary. Currently in development are some Tips and