Braille - Key to Success
Top Blind Students Test Skills at Unique Competition
On Thursday, February 26, from 10:00 a.m. to 2:00 p.m, in Gooding and Saturday February 28, 2014 in Boise and Idaho Falls, blind and visually impaired students from across the state will meet to test their braille skills in an academic competition unlike any other. The students will take part in the Idaho Regional Braille Challenge, which is one of more than 40 partner agencies participating in Braille Institute's North American braille literacy program.

Idaho Educational Services for the Deaf and the Blind (IESDB) wishes to receive proposals from area Certified Public Accounting firms to provide audit services for the fiscal years ended June 30, 2011, June 30, 2012, June 30, 2013, and June 30, 2014, with an option of auditing its financial statements for each of the two subsequent years. These audits are to be done in accordance with generally accepted auditing standards, the standards set forth for financial provisions in the U.S. General Accounting Office's (GAO) Government Auditing Standards, the provisions of the federal Single Audit Act and the U.S. Office of Management and Budget (OMB) Circular A-133 Audits of State and Local Governments and Nonprofit Organizations, as well as applicable Idaho Statutes and any other applicable authority.
IESDB invites qualified firms to review the complete Request For Proposal and submit a proposal for our consideration by April 15, 2015. Proposals should be addressed to:
ATTN: Brian Darcy, Administrator
Idaho Educational Services for the Deaf and the Blind
1450 Main Street, Gooding, ID 83330
"During its 2014 Session, the Legislature established an official IDAHO DAY to be observed each year on March 4th to commemorate the creation of Idaho by President Abraham Lincoln on that day in 1863.  It will be a day where state and local agencies, historical societies, schools, Indian tribes, civic groups, chambers of commerce, clubs, the media, and Idaho citizens in general can celebrate and educate about Idaho, her culture, her history, her diversity, her beauty, her resources and her greatness."
written by Representative Linden Bateman
Below are resources for use in classrooms or just for your information about our beautiful state.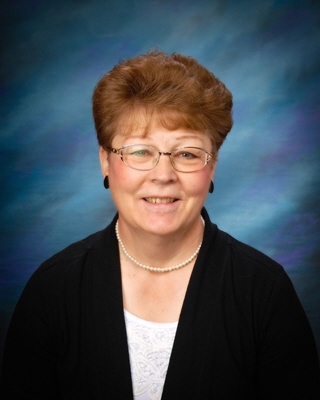 Recognized for Over 30 Years of Service!
Recently, Jan Zollinger, who has worked at the IeSDB for many years, was notified that she was chosen by the National Braille Institute to be honored as the 2014 Braille Teacher of the Year. This news was met with great excitement at the IeSDB. She has served Idaho children as an Outreach Consultant, by provided Braille instruction to many, many students, and has produced countless pages of Braille as a transcriber with the IeSDB's Idaho Braille Transcription Center.