Events at the IeSDB
Camps, Workshops and Professional Development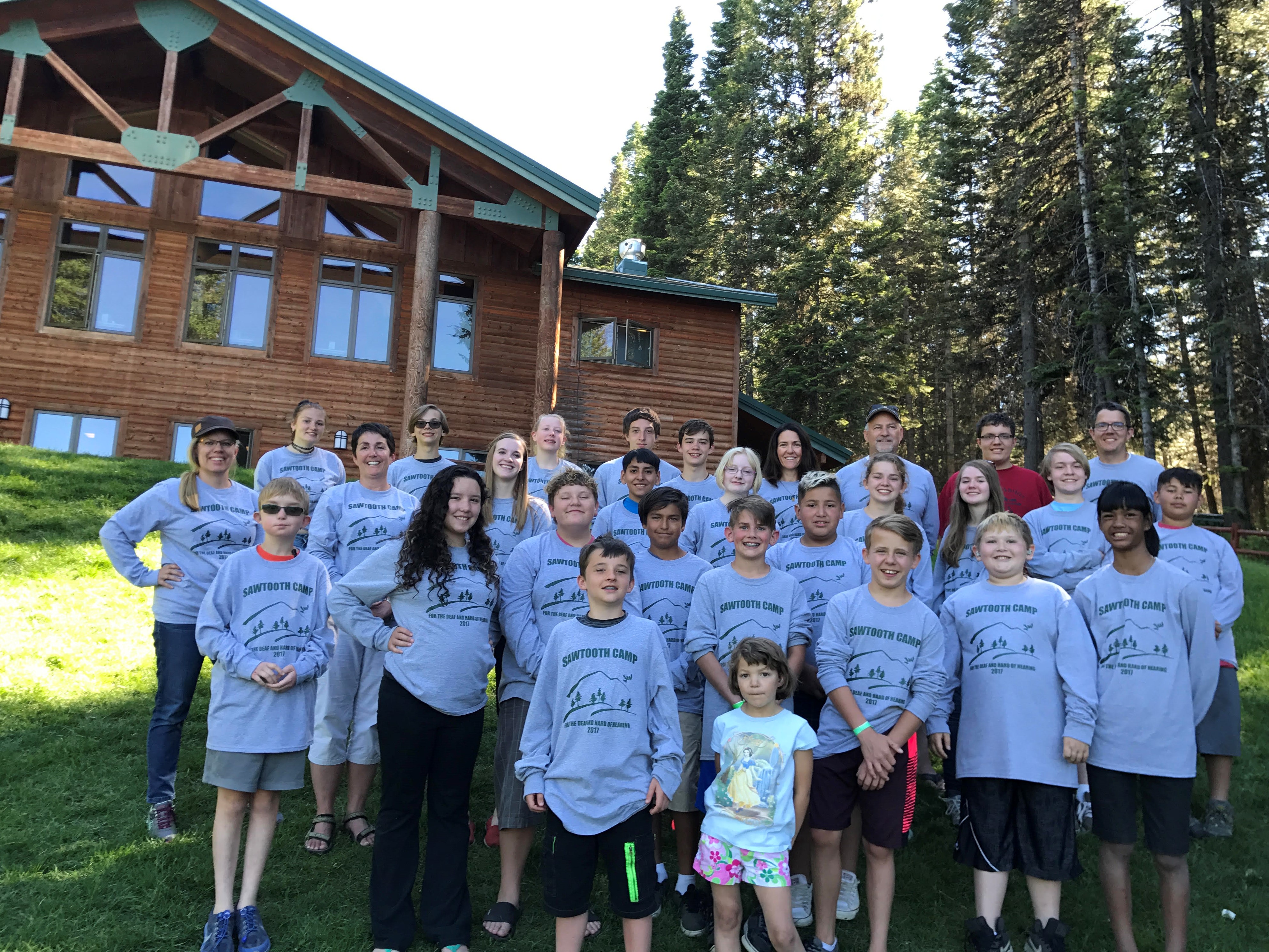 Idaho Sawtooth Camp for Deaf and Hard of Hearing Kids 2017 was held in McCall at Pilgrim Cove. There were 23 Deaf and Hard of Hearing Campers and 6 staff members. The camp was located on the scenic Payette Lake nestled in the woods. Daily the campers saw deer that came into the camp, enjoyed watching the prairie dogs pop out of their holes,and was also fortunate to see a fox during breakfast one morning! The daily activities were swimming, kayaking and paddle boarding on the lake, this was truly the highlight of camp. There were also mini workshops where campers learned some sign language, those who already knew how to sign were asked to be the teachers! The campers did a fabulous job!
Other activities were crafts and lots of games. Every evening wrapped up with a glowing fire pit where the bar was raised by skipping the traditional s'mores and making monkey bread, cookie s'mores and ice cream cone s'mores. The kids loved the variety of treats and typically ran off the sugar by playing a late night game of tag. The campers also had the pleasure of visiting the Idaho Fish and Game, McCall Fish Hatchery where they were gracious enough to give the campers a private tour. The frozen Otter was surprisingly super soft to touch, seems the Otters swim up the water tunnels that feed the hatchery,this is stressful to the fish population so they have to rid the animal. The campers were able to fish in a local pond, but the only thing that was caught was the Camp Director's finger! Poor April! The dangers of signing instructions while campers are casting is real!! With all the great memories a music video was created and the song was specifically chosen because of its positive message it shares about accepting ourselves as who we are and knowing you are good is vital to ones self worth! The Idaho School for the Deaf and the Blind plans to continue with the tradition of hosting a summer camp every year. We look forward to seeing new and veteran campers next year!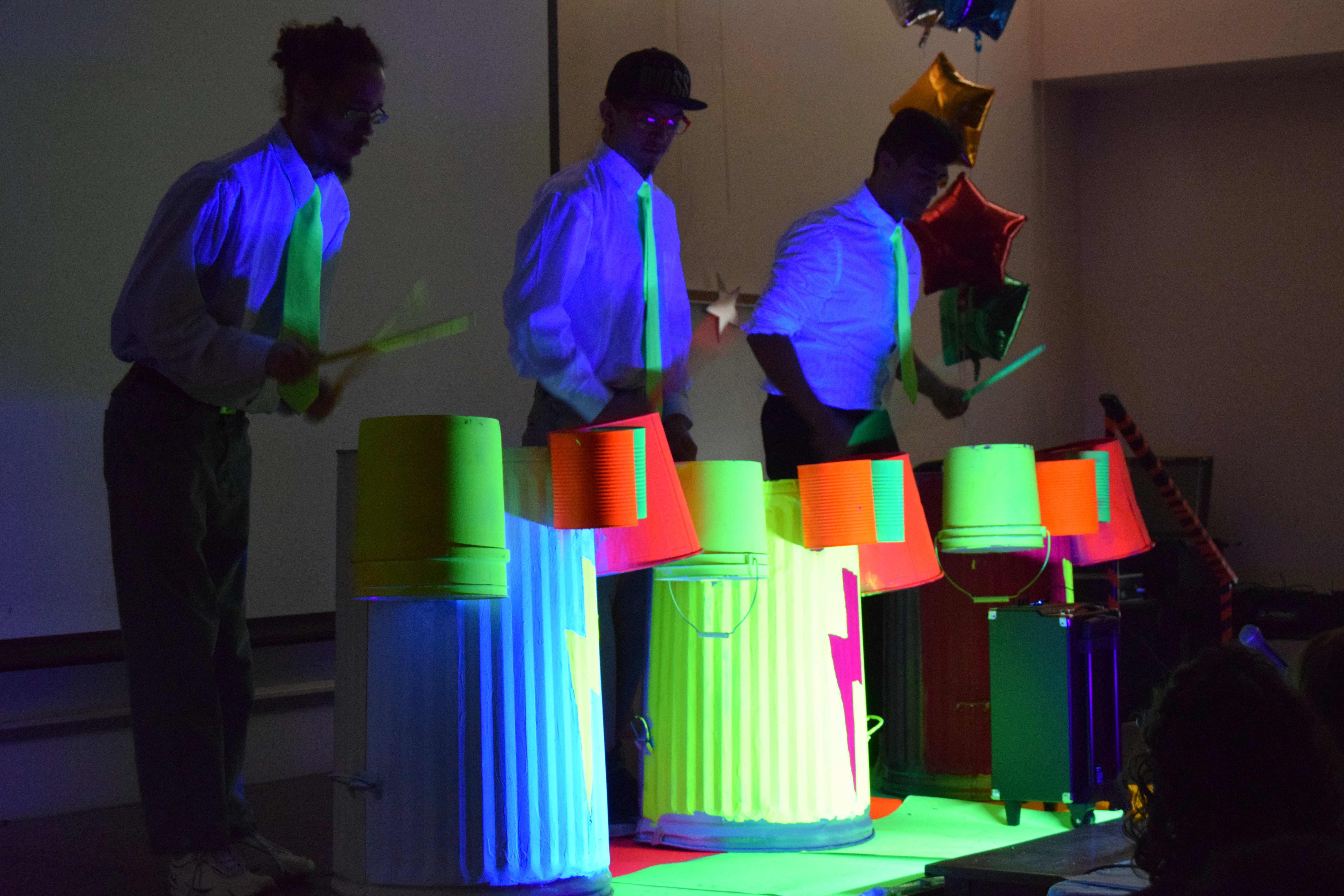 The Idaho School for the Dead and Blind held a Talent Show on Wednesday, February 15th at 7:00 and Thursday, February 16th at 1:00 in the afternoon in the IESDB's Gym. The students performed and showcased their many talents. The following students received a "Golden Ticket" after they performed their talent at the auditions which were held November 14th and 15th.
Lilliana Valenzuela- Violin Solo
Zachery Jones- Art Display
Julissa Alcoser- Vocal Solo
"The Fast Stackers" Aspen Whiffen, Zamon Valle, Kirie Welch, Taylor Spencer
Jamie's "A" Team- "Idaho State Song"- Kathryn Rees, Sophia Maldonado, Durrant Whipple, Ellie Johnson
Frankie Grant- Arts and Craft Display
The Bucket Brigade- Bucket Drumming- Levi Chester, Francisco Vazquez, Adrien Brillhart
"Rainbow Rock"- Alexia Cooper and Ms. Billing
Edgar Zuniga- Spanish Dancing
"Star Warate"- Angel Vega, Kevin Hernandez, Raven Hazelwood, Lisa Newton
High School Deaf Skit- Taylor Bullock, Karlee Robinson, Gena Manriquez, Connor Wynn
Ellie Johnson- Vocal Solo
Two more Idaho students from the IeSDB Outreach Program also shared their talents with video submissions.
Gareth Brown-"Silver Birds in the Rain Forest"- Piano Solo-Regional Student
Idella Montague- "Seasonal Feathers"- Vocal Solo in Japanese
The students spent many hours in preparing for this Talent Show. Check out some additional information on the IeSDB Facebook page!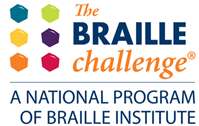 School age braille readers in Idaho will participate in the regional Braille Challenge competitions to be held at Gooding, Idaho Falls, and Treasure Valley testing sites. The Braille Challenge®, in its 17th year nationally, is the only reading and writing contest in braille for school age students who are braille users. There are over 1,100 students who participate in the academic competition across North America. The Braille Challenge tests braille skills in five categories: reading comprehension, braille spelling, chart and graph reading, proofreading and braille speed and accuracy. Braille Institute then brings 50 students with the highest scores per age category, from across North America to an annual daylong finals competition in June.
Testing Dates and Cities
Thursday, March 2, 2017 in Gooding, ID
Saturday, March 4, 2017 in Idaho Falls, ID
Saturday, March 4, 2017 in Meridian, ID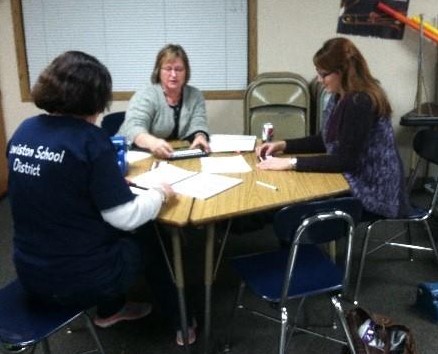 On November 17th and 18th Lewiston School District's Braille specialists Christine Jorgens and Sonya Preussier added new math skills to their tool box by attending a Nemeth Code and Abacus Workshop presented by Tina Johnson and Susan Baker.
---