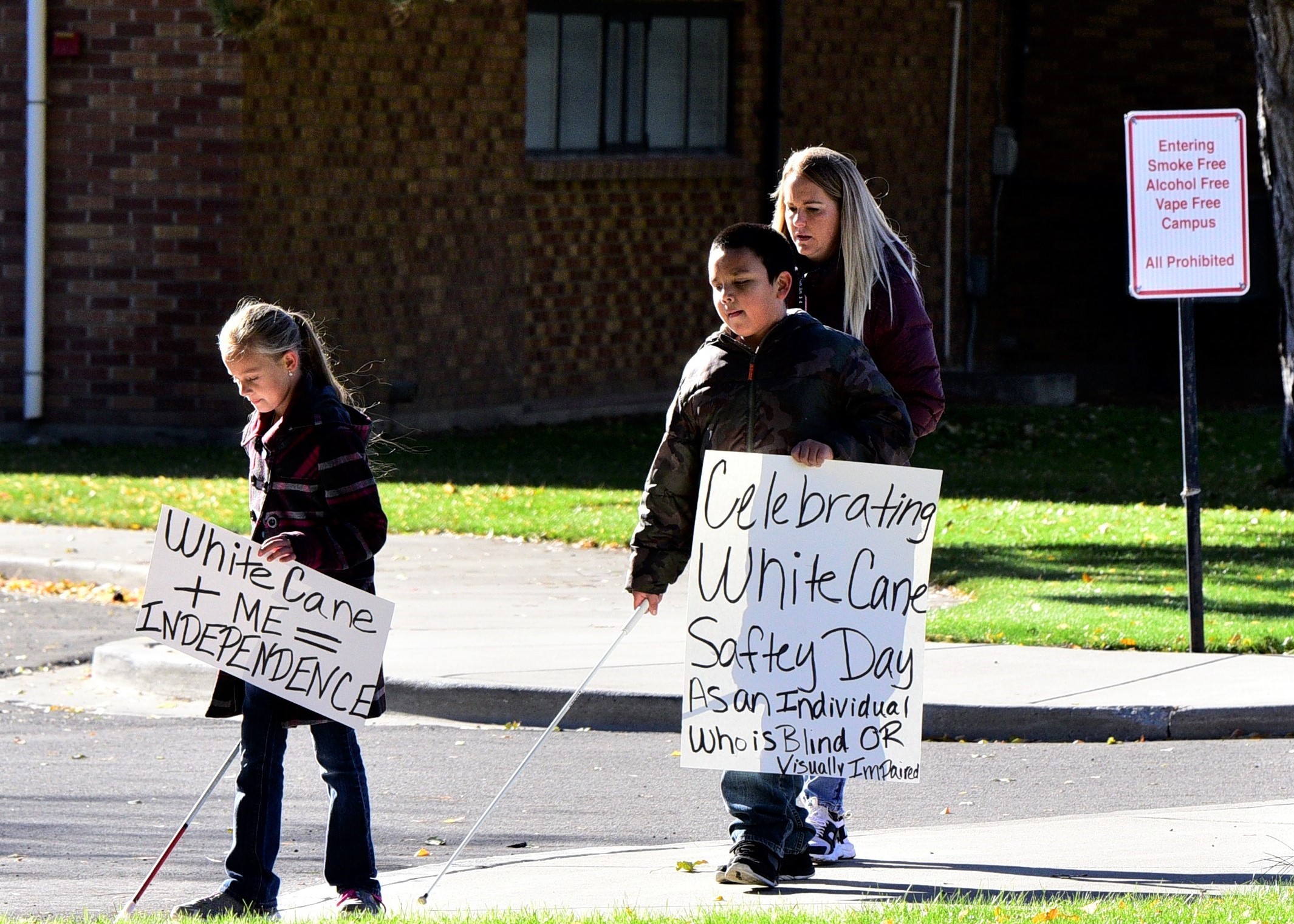 The Department of the Blind/ Visually Impaired staff and students united to celebrate White Cane day in October. They carried their posters during a walk along Main Street in Gooding, to build the awareness of the general public about White canes and their use within the Blind /Visually Impaired population.
International White Cane Safety Day helps increase awareness across the globe about important safety considerations when encountering people using canes.
The white cane signifies that the pedestrian using it is blind or visually impaired.
The white cane alerts motorists of the need to exercise special caution and provide the user the right of way.
The white cane symbolizes the independence, confidence and skills of the person who is using it.