Educational services provided by Outreach

The IESDB Outreach Program offers preschool and community-based options for deaf or hard of hearing (D/HH) and blind or visually impaired (B/VI) children ages of 3 -5 in the state of Idaho. The D/HH programs offer total communication (sign language and speech) and auditory-oral (aural and speech) choices:
Vocabulary and language development.
Introduction to basic concepts.
Kindergarten readiness.
Listening activities, sensory, and social skills.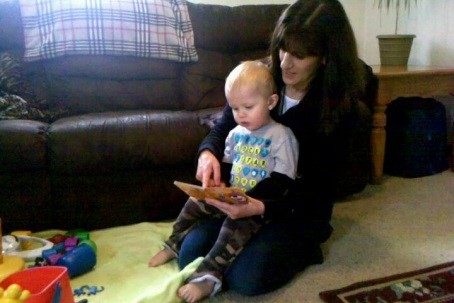 Early Intervention
The IESDB Outreach Program provides early intervention services at no cost to the families of birth to three with a permanent hearing and/or vision loss who reside in the state of Idaho. The IESDB Educational Specialists work side-by-side with parents to screen, assess, and provide parent education and support services. They assist parents as diagnosis and treatment options are explored
Our Educational Specialists are highly educated professionals who partner with parents and other team members to:
Establish a stimulating home learning environment.
Facilitate linkage with parents and professionals.
Maximize each child's use of residual audition, sight, tactile, and sensory skills.
Access and learn to use assistive technology devices.
Promote age appropriate skill development in all domains.
---