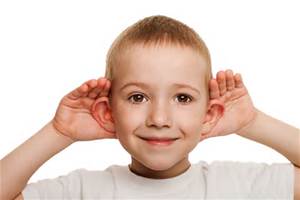 The ISDB Audiologist provides comprehensive testing which includes pure tone, impedance audiometry, speech audiometry, visual reinforcement audiometry, auditory brainstem response (ABR), and auditory steady state response (ASSR) from the Gooding campus clinic-Idaho School for the Deaf and the Blind.
Also available for children ages birth to twenty-six:
Adjustment of Hearing Aids
Ear Mold Impressions
Acoustic Analysis of Hearing Aids
Real Ear Measurement
Central Auditory Processing Testing
Assistive Listening Devices
Trial Loaner Amplification
Other Specialized Testing

The Idaho State Department of Education (SDE) and the Idaho Educational Services for the Deaf and the Blind (IESDB) support the Idaho Educational Interpreter Act, as defined by Title 33, Chapter 13, of the Idaho Code. This Act sets forth a minimum standard of skill for educational interpreters employed by public schools, grades K-12. It also established the position of Idaho Interpreter Education Training Coordinator to oversee support and training activities.
IESDB and SDE support continued professional development throughout Idaho for all educational interpreters, including:
Sign Language Interpreters
Oral Transliterators
Cued Speech Transliterators
---